Written copy makes for great content, especially when it's crafted in a manner that's compelling and clear. But if you are publishing your content online with the goal of educating your audience, being limited to written words just won't do. That's because no one likes to go through blocks of text. If you want to create content that audiences will readily engage and learn from, then it's best to be creative by incorporating different digital media types into your content. And its always better if its FREE.
The internet is rich in all sorts of content. Images, videos, animations, music—you name it. There's most likely a website out there that offers exactly what you're looking for. However, just because you can download content and use it as your own doesn't mean you should. Not everything on the internet is free or can be downloaded without any repercussions.
Intellectual Property (IP): What Is it and Why Should You Care?
The "smiley face" is probably one of the most ubiquitous graphics today. With its all-too-common design—a yellow circle with two dots for eyes and a wide downward curved line for a mouth—you'd think it might very well be free for anyone to use, but it isn't. The rights to "Smiley," as it's named, is owned by SmileyWorld, Ltd. in over 80 countries.

If something as common as Smiley is owned by someone, then the same must be true for other pieces of content you find online. Indeed, intellectual property pertains to any intangible creation produced by human intellect, such as music, images, phrases, discoveries, inventions, symbols, and coined words.

Intellectual goods and their owners are protected by intellectual property laws, breaking which entails specific penalties depending on the copyright, trademark, or patent laws being followed. Different types of intellectual property are assigned three types of rights:

Copyright
A copyright protects ownership of artistic pieces, including, musical, literary, artistic, and theatrical works. It also covers movies, architectural designs, digital creations, and even software. A copyright is set the moment the protected piece is completed and remains until 70 years after the creator's death.
The artist does not need to register the piece, although they are encouraged to keep records and evidence of the property. The copyright may be transferred to another person upon the creator's death. It protects only actual pieces and not ideas.
Patent
A patent is meant to protect the ownership of an invention. It belongs to the inventor or to any person or organization it is passed on to. The patent owner can do what they please with it—they can license it or sell it to interested parties. For an invention to qualify for a patent, it needs to be unique, not published previously, and must be usable by any industry.
For this reason, patents apply to machines, artifacts, industrial processes, and chemical compositions, but not to mathematical designs or scientific theory. A patent may last between 15 and 20 years, although its protection's duration may be extended.
Trademark
A trademark is any design, word, symbol, or phrase used to identify the source of goods and differentiate it from other parties. Its counterpart for services is the service mark. Intellectual properties that require a trademark include brand logos, slogans, and brand names.
A trademark is used to prevent other parties from using your intellectual property or something closely similar to sell products. However, trademarks do not prevent said parties from selling similar products using a different name. Trademarks do not need to be registered. They do not expire, lasting for as long as they are used in commerce.
Three Major Types of Digital Media
There are three common types of digital media you can add to your content. How you use them will depend on a variety of factors, including your desired result, your intended message, and even the capabilities of your website.
#1. Image
In the context of the internet and computers, this is more aptly called a digital image. It is composed of picture elements (pixels) that are typically ordered and arranged in a rectangular manner. A digital image's width is identified by the number of pixel columns in this rectangular array and its height by the number of rows. Image size describes only the number of pixels and must never be confused with the size of the image's representation in the real world.

#2. Audio
Aptly known as digital audio, this refers to the reproduction and transmission of sound through a digital format. It is opposed to an analog representation of sound commonly used in telephone and similar systems. Digital audio could include sound files stored in computer systems or music played using compact discs (CD). Sounds stored online are also examples of digital audio. This type of digital media is highly preferred because it's easy to store, record, manipulate, and mass produce.
#3. Video
A digital video is a video recording in digital form, as opposed to an analog recording. It is composed of digital images (bitmap) played in rapid succession. The frames are usually played in frequencies of 15, 24, 30, and 60 per second—the more frames, the more action is captured and the smoother the video looks. Because their data are stored in digital format, these types of videos are easily processed and manipulated on a computer.

As previously mentioned, most of the content found online are not free for download, especially if you're using them to sell a product, and using it without attribution. But there are websites and other resources that offer free digital media—free in the sense that they do not cost anything and may actually be used for virtually any purpose.
Free Digital Image Sources
If you want free photos, here are some of the best places to get them:
1. 123RF. 123RF offers free photos (depending on size) from their own team, as well as from contributors.
2. Albumarium. Beautiful photos and a simple interface make Albumarium very easy to use.
3. AVOPIX. The site contains free stock photos, as well as audio and video. Attribution is not required.
4. Barn Images. The site is perfect is you're looking for images of landscapes and scenery.
5. BucketListly. This site contains images from all over the world, perfect for travel blogs.
6. Burst (by Shopify). The images on the site are free and are great for entrepreneurs.
7. Cupcake. This site contains free photos of landscapes and others, but the choices are rather limited.
8. Death to the Stock Photo. The images here are high-quality, but can be obtained only through email. You need to pay for a subscription to download photos.
9. DesignersPics. It's a great resource for realistic pictures.
10. Dreamstime. One of the largest sources of free stock photos with over 69 million images available for download.
11. FoodiesFeed. This site is perfect for people who want to start a food blog.
12 .Foter. The site is great for people looking for a WordPress blog background.
13. Free Nature Stock. Looking for spectacular images of Mother Nature? Find them here.
14. Freepik. This website offers photos, illustrations, and vector images.
15. Freestocks.org. The site contains a wide variety of images and is regularly updated.
16. HubSpot. The choices here are rather limited, but they're free.
17. IM Free. If you want high-quality images and design templates, you'll find them here.
18. Little Visuals. The site is no longer updated of late, but still contains great samples.
19. Magdeleine. This site is a good source of hero-worthy images.
20. Negative Space. The photos here are great for a wide variety of purposes.
21. Pexels. Good-quality photos, albeit lacking in variety, are to be found here.
22. PhotoPin. This is a great search engine of free photos for any use.
23. Pikwizard. High-quality photos with a large collection of people images.
24. Pixabay. The site contains over a million free photos, illustrations, and vector images.
25. Refe. The site offers free which you can download individually or in packs.
26. ISO Republic. The site uploads daily so you'll never run out of options.
27. Stocksnap.io. The photos here are free for both personal and commercial use.
28. Styled Stock. The site requires membership and is great for female entrepreneurs.
29. The PicPac. The photos here are not totally free. You can download just one free photo from Tuesday to Sunday.
30. Unsplash. Over 300,000 free high-quality photos up for download here.
31. Wikimedia Commons. The site has over 42 million photos for free download.
Free Digital Audio Sources
If you are searching for sources of free music and other audio, here's a good list:
1. ArtistServer. This contains free independent music from over 10,000 artists.
2. Audiofarm. The site is great for free music and recordings, as well as meeting new people.
3. Audionautix. Music from this site is free as long as proper attribution and conditions are met.
4. Beatpick. The music here are available for non-commercial, scholastic, and socially involved uses.
5. BrainyBetty. This is a good source of music for presentations.
6. Bump Foot. Get different types of free music from this website.
7. CASH Music. This platform allows musicians to easily upload, share, and download music.
8. ccMixter. The music here is great for use in school or for when you want something to listen to on your device.
9. CCTrax. Music here is free for download. Musicians are allowed to promote themselves too.
10. DanoSongs. The site contains original music in MP3 format.
11. FMA. This library contains high-quality music you can download for free.
12. Freeplay Music Library. You can find free music from all genres here.
13. FreeSFX. A great source of sound effects and other audio files.
14. Freesound. Get snippets, samples, recordings, and other types of free audio.
15. iBeat. Download different types of beats, loops, and breaks, among others.
16. Incompetech. The site hosts royalty-free music you can sort through by genre.
17. Jamendo. Offers over 370,000 legal, free music.
18. Josh Woodward. Contains over 180 songs created by Josh Woodward.
19. Kompoz. The site supports collaboration between artists from all over the world.
20. Musopen. You can find free music, recordings, sheet music, and textbooks here.
21. Orphan Songs. Most of the music on this site are free.
22. PacDV. The site offers audio clips organized by themes.
23. Partners in Rhyme. The music here are free for download doe commercial use.
24. Public Domain 4U. The site is designed for the sake of music and offers no commercial permissions.
25. Purple Planet. The music here can be used free for web-based applications.
26. Restorm. The platform allows users to sell music, as well as download free ones from their selection.
27. SampleSwap. The site has multiple Creative Commons licenses, so be sure to check before downloading songs.
28. Sonnyboo. The platform allows musicians to share their pieces. Some songs are available for free download.
29. SoundCloud. Musicians can share their music here. You may download depending on the pertinent license.
Free Digital Video Sources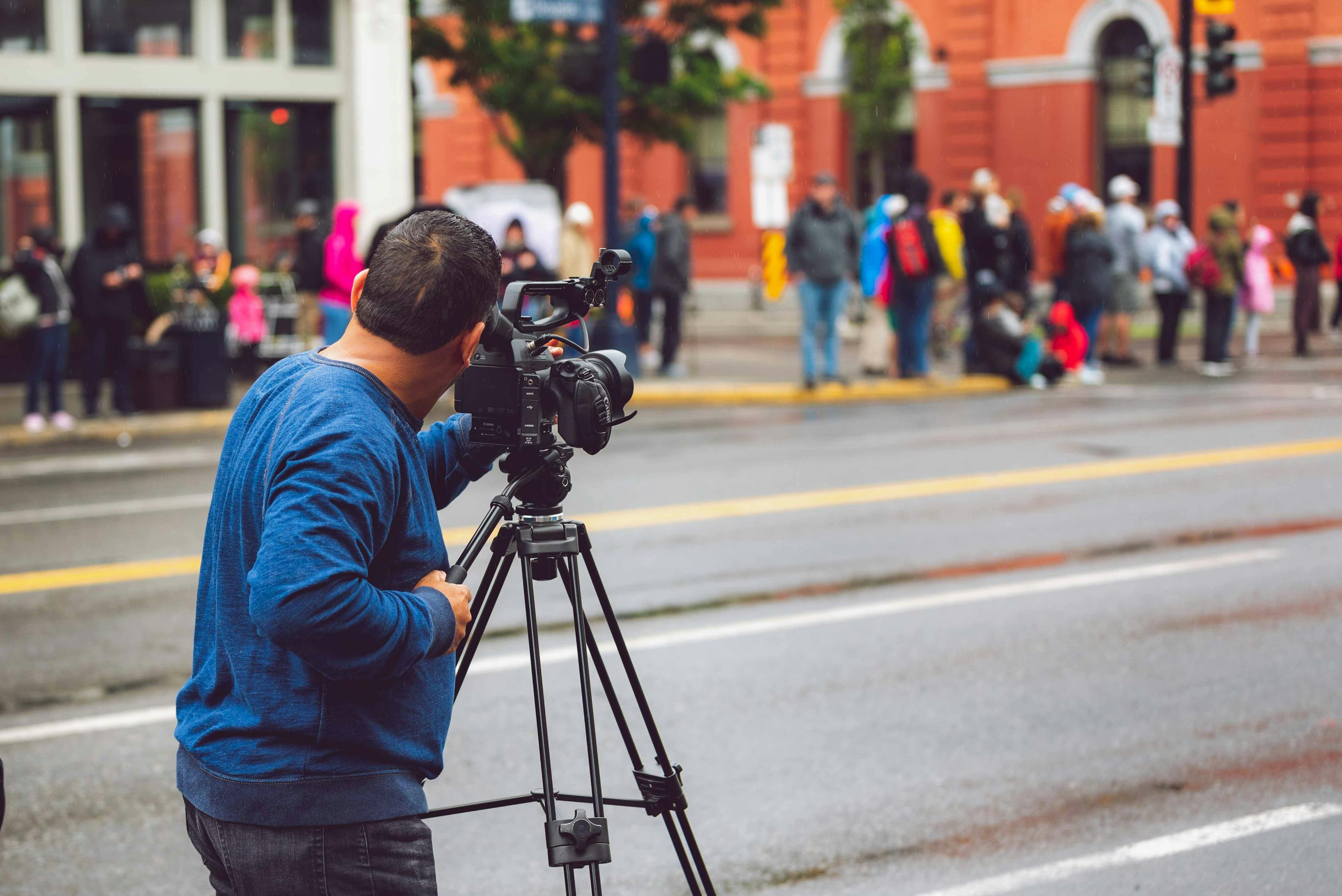 For free videos, you can start with these websites:
1. Archive.org. The site is home to both short and long videos, including classical films.
2. BBC Bitesize. This platform offers free videos that teachers can use in classrooms.
3. Check123. The site is a good source of videos validated by experts in the subject.
4. Dailymotion. The site offers free videos on different subjects.
5. Discovery Education. A product of Discovery Channel, it has over 9,000 videos for students.
6. Edu Tube. The site contains a wide variety of educational videos for teachers.
7. Free Documentaries. This is where you can find high-quality documentaries for classroom use.
8. Google Videos. Although known more for images, Google also offers videos, albeit of limited variety.
9. iTunesU. The platform contains a lot of tutorials, free courses, and other content for students.
10. History. You can find videos about history on this website.
11. How Stuff Works. The website contains videos on science and technology.
12. Khan Academy. The website is a great source of free educational videos designed for different subjects.
13. Learner.org. You can find a stash of multimedia content here.
14. Metacafe. The platform is home to short-form content on various subjects.
15. MIT-K12. Produced by MIT, this offers content on science and engineering for K-12 students.
16. NASA Videos. The site contains beautiful videos on space and engineering.
17. National Geographic. By itself, National Geographic delivers high-quality videos on subjects like nature, history, and others.
18. National Geographic Education. This YouTube channel offers the rich content that National Geographic is known for.
19. NeoK12. Students will find quizzes, videos, and other content here.
20. PBS Video. The website offers videos art, history, and other niche content.
21 Schoolhouse Rock. This YouTube channel contains short, animated musical films for kids.
22. School Tube. This site offers educational materials that can be used in school.
23. Teachertube. The site contains videos uploaded by other teachers.
24. TED-Ed. The platform contains videos and animations on a variety of topics.
25. The Kid Should See This. Although the content is not designed expressly for kids, they have much to offer to young learners.
26. VEED.io – This is a free online video editing software. You can also create videos online using this software.
27. Vimeo. The platform caters to filmmakers and has content on a wide array of topics.
28. WatchKnowLearn. The site contains over 33,000 indexed educational videos from YouTube.
29. YouTube. By itself, YouTube is a great source of educational videos, such as how-tos and walkthroughs for students.
30. YouTube EDU. Created by YouTube and contains educational videos for kids.
Conclusion
There are many different types of content in the internet that you can use to educate or engage your audience. However, you must remember that just because they're there doesn't mean they're up for grabs. Be conscious of their copyright or trademark, or better yet, get your digital media files only from websites that are dedicated to offering free content.
What is your go-to source of free content? Tell us in the comments.