Do you have a great mobile app idea for your business? What is preventing you from pursuing the idea to build a great app? Is it the lack of coding expertise or the budget constraint for hiring a development team to make the app? Well, you may not require any of this for developing the app. Yes, you can build the app without having any coding knowledge and skill.
These days you have several super-efficient mobile app builders to help you build an app with ease. You can make an app with an excellent user interface (UI) and user experience (UX) that instantly catches attention and helps you convert business.
You can also hire development companies who can deliver great products at a highly competitive rate, apart from the app builder tools. Many expert app developers India offer you an excellent rate for building high-quality apps. Through the length of this blog post, we will explain about hiring mobile app development personnel and using no-code tools for building apps.
Build a Basic MVP App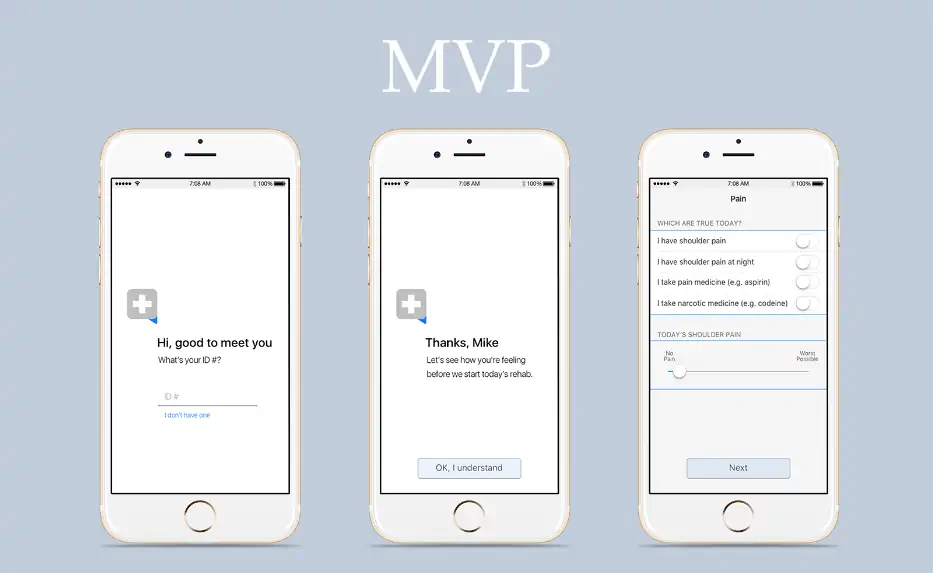 If you want to start with a new app idea, it is always advisable to take measured steps and make a viable app product that can be further augmented with subsequent value additions over time. Therefore, the development approach called Minimum Viable Product (MVP) effectively builds an essential app product with relevant features that describe the app best.
With an MVP approach, you can avoid the complexities while keeping options open for future additions and alterations. Most importantly, you can always build the product based upon user feedback that continues to come at your disposal over time. When hiring developers, always limit the scope of the project within the limitations of an MVP app.
Cost Competitive Outsourcing
A great app idea can get justice through the development inputs of expert app developers. This is precisely why a cost-competitive outsourcing option is great for businesses with little technical knowledge. Instead of hiring development companies in your city, you can approach developers in different parts of the world to get the most competitive pricing while not undermining development quality.
The development cost quoted by US companies is likely to be several times higher than that of the development companies from emerging economies. Therefore, despite their proven expertise and years of experience, App developers in India may offer highly competitive pricing.
You cannot just judge a development company by their tall claims and the price quote. Before taking the final call, you need to go deeper into facts, figures, client feedback, and a portfolio of projects belonging to several companies. After in-depth research, make a shortlist of development companies and then choose the most suitable one for your project following rigorous discussion and interviews.
No Code Development Platforms
Although there is no better alternative than hiring a mobile app development company with proven expertise and experience, a complete lack of budget can make a business think of embracing no-code tools for building apps. These ready-to-use app builder tools can do wonders in creating a simple app product in no time. 
Let us describe here some of the top builder tools used across multiple app projects. 
Appy Pie is a completely cloud-based tool that needs no installation. The essential tool that can only allow creating apps compatible with HTML5 is free. But if you want to get UIs and Android support, you need to go for the paid version. The paid version offers advanced app features such as app analytics, push notifications, real-time updates, etc.
The tool offers a drag-and-drop interface that can be used for building an app without any code. In addition, the tool comes with multiple price plans and dedicated customer support.
AppsGeyser is a web-based platform to convert the web content and web interface into a robust Android App. It is a highly easy-to-use toolset that offers many web-based functions ranging from social sharing options, multiple tabs, in-app messaging and HTML5 enhancement options.
The tool offers three different paid plans along with the basic free plan. In addition, the app can be built by pulling web content, and it takes only three simple steps to build a fully functional Android app.
This is a tool from AppGyver for the express purpose of designing and developing an app without any coding. The tool offers a whole bucket of styles for shaping the app as per your preferences. There are as many as 500 different building blocks to choose from. The tool also offers advanced capabilities such as API and REST integration. The app, after development, can be launched and shipped with just a single click.
The best thing about this tool is that it is free to use. It allows publishing apps with a single click on both App Store and Android Play Store. In addition, the toolset offers all advanced tools for debugging, deployment, animation, plugins, multi-language support, and app security.
GameSalad comes as a completely free development engine for mobile game projects. The tool offers a user-friendly drag and drop interface and allows building games for multiple platforms and devices, including iPhone, iPad, Android, Tizen and the web. 
The game engine also provides tools for testing the game app on multiple device platforms. In addition, it has a great game previewer tool to get a comprehensive idea about the finished product before launching.
GoodBarber is a highly equipped design and development tool providing many design options and features for app projects of all types. Apart from building mobile apps, GoodBarber also allows you to build PWA or Progressive Web Apps.
GoodBarbar, as a no-code development tool, offers an array of cutting-edge features for modern app projects. For example, the tool offers offline access, push notifications, a back-office management tool, push notifications, auto-login, payment carts, integrated support, etc.
Conclusion
If you have a great app idea and zeal to pursue the idea with development efforts, you have several different ways at your disposal. Once you build an app, you can always improve it with value additions. So, just let your app idea turn into an actual product.